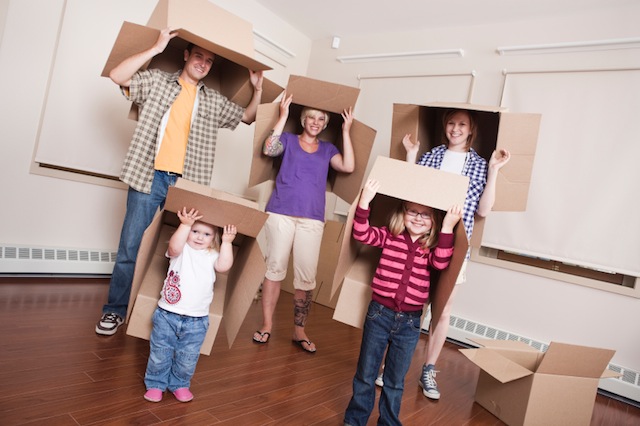 Let
The Cardamone Group 

assist you with a Home Moving Checklist. Planning the move is key to the success of a smooth and painless moving process.

Two Months Before the Move:
Create a timeline of tasks to do in preparation for the move.
Sort through all of your belongings room-by-room, discarding, giving away or selling anything you won't be taking with you.
Call the charity to pick up items you will be donating.
Place ads for items you'll be selling or giving away.
Hold a garage sale.
Research moving companies and set appointments for them to visit and provide estimates.
If you'll be doing the move yourself, reserve a truck and dollies and purchase boxes, tape and protective wrapping.
One Month Before the Move:
Start using up perishable food.
Confirm the details with your mover.
Pack items that you don't use all the time, clearly labeling each box. Number each box and keep a separate written inventory of the contents of each one.
File an official change of address with the post office.
Ask your physician for copies of all medical records to give to your new health care provider.
Arrange for your children's school records to be transferred to the new district.
Ask your veterinarian to forward your pet's records to your new veterinarian or ask for copies to take with you.
Call your current utility companies to have the services shut off the day after you move. Don't forget the cable company, newspaper delivery, gardener, pool person and home security company.
Call the utility companies at your new destination to have utilities turned on the day before you arrive.
Two Weeks Before the Move:
Purchase a box with a lock in which to keep your valuables, such as jewelry, prescription medications and the contents of your bank safety deposit box, during the move. Keep this box with you at all times – do not allow the movers to pack it.
Notify your bank, employer, insurance company and any others who need to know of your new address and its effective date.
Ensure that your pet is ready to travel. Will it need a crate? Gather up a leash, collar and food and water dishes if traveling by car.
Start packing the items you won't need until you reach your new home.
Two Days Ahead:
Defrost and clean the refrigerator/freezer if it's making the move with you.
Assemble all the tools you'll need to take apart furniture.
The Day Before the Move:
Pack suitcases with clothing for the first two to three days in the new location.
Pack a box with the essentials you'll need immediately upon arrival at the new home.
Unplug electronics so they're ready to pack. Tape each component's cords to the component so they aren't lost in the move.
Disassemble furniture.
Pack any remaining items.
Purchase bottles of water for the movers, yourself and family members.
Moving Day:
Verify that the movers are the ones you contracted to hire and that they have the correct address for delivery. Verify delivery time.
If you are driving, give a friend or family member a copy of your itinerary.
Arrive at the destination before the movers.
Hope this checklist was helpful!
Please don't hesitate to contact us for a list of recommended companies to assist you and your family with your move.